Indigo Blue Shibori Print Cushion Cover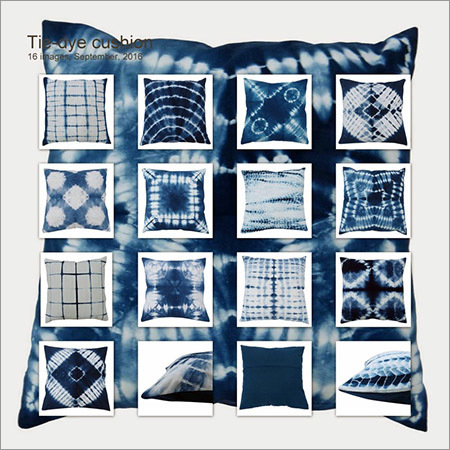 Indigo Blue Shibori Print Cushion Cover
Product Description
A Shibori print cushion cover is a type of decorative cushion cover that features a unique tie-dye pattern created using a traditional Japanese dyeing technique called Shibori. This technique involves binding, stitching, twisting, or folding the fabric in various ways before dyeing it to create intricate and varied patterns.
Shibori print cushion covers are typically made from cotton or silk fabric and are available in a variety of colors and designs. They are often characterized by their bold and abstract patterns, which can range from simple geometric shapes to more intricate designs inspired by nature.
In addition to their visual appeal, Shibori print cushion covers are valued for their cultural significance and history. Shibori dyeing has been practiced in Japan for centuries and is known for its intricate and labor-intensive process, as well as its ability to create unique and stunning patterns.
Shibori print cushion covers can be used to add a pop of color and texture to any room in the home. They are particularly popular in living rooms and bedrooms, where they can be paired with solid-colored cushions or other decorative accessories to create a cohesive and stylish look.
Overall, Shibori print cushion covers are a beautiful and unique decorative accessory that can add a touch of cultural heritage and artistic flair to any space.
Trade Information
Asia, Australia, North America, South America, Eastern Europe, Western Europe, Middle East, Africa, Central America

All India